What I Will Tell People I Am Up To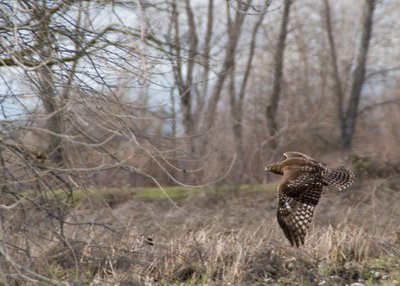 The official reason for my trip (and my being) is to take photos of wild things. Here is a sample from my recent trial run to Gray Lodge wildlife refuge.
I developed a crude method of getting the shot by driving up and down the road with camera ready. When I would stop near a hawk it would fly away and maybe I would get the shot. I took their leaving personally. I don't like disturbing them so I need lots of money to buy long glass (supertelephoto lens.)
The unofficial and personal reason for my upcoming trip is to spend some time with me on the premise that self is the gateway to this and everything, now and forever.