3-27-08: Where Next? Uh, dunno.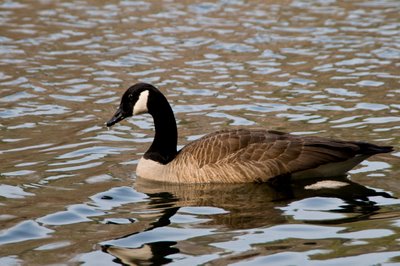 A nice day playing catch-up on the computer doing some actual work and then a quite strenuous walk in nearby Paris Mountain State park. I took this photo of a Canada goose on Lake Placid there.
This evening I went to an NA meeting where there were some newcomers that inspired the old timers to wax
eloquent
about the program and reiterate the tools very well and forcefully. What a great resource!